* 2018 Applications Will be  Posted as Available*
**WE REQUEST SEPARATE CHECKS AND APPLICATIONS FOR EACH FAIR YOU ARE APPLYING FOR**
 ** PLEASE INCLUDE PHOTOS OF YOUR CRAFTS FOR JURYING IF YOU HAVE NOT PARTICIPATED IN OUR FAIRS PREVIOUSLY **
2018 Craft Fairs
****************************
Saturday May 26th, Spring Fair – Labor Day
10am – 5pm
Village Green Park, Bar Harbor
APPLICATIONS ARE NOW CLOSED FOR THIS FAIR
****************************

Wednesday July 4th , YMCA/YWCA MDI Craft Fair
9am – 3pm
(this is a fundraiser for these two organizations)
YMCA Front Parking Lot, Bar Harbor
APPLICATIONS ARE CLOSED FOR THIS FAIR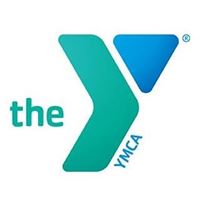 ****************************
 Made in Maine Fair in Knowlton Park
(Our Third Year for this Location!)
Saturday August 4th
8am – 2pm
Knowlton Park, State St., Ellsworth
****************************
14th Annual Fair at Southwest Harbor
Sunday August 19th
10am – 5pm
Pemetic School Green, Main Street, Southwest Harbor
****************************
September, Labor Day Weekend Fair in the Park
THIS IS A TWO DAY FAIR
Saturday Sept  1st 10am – 6pm, Sunday Sept 2nd  10am – 5pm
Village Green, corner of Main and Mount Desert Streets, Bar Harbor
****************************
 Oktoberfest DOWNTOWN
SATURDAY OCTOBER 6th

10am – 3pm 
Downtown Pemetic Green, Southwest Harbor
*****************************
Applications are closed, please have applications mailed in so they are received on our deadline.
 Annual Holiday Fair
Members only for this fair!
TWO DAY FAIR — MEMBERS ONLY
** Atlantic Oceanside Rte. 3 Bar Harbor **
Friday Nov 30th, 9am-5pm, Saturday Dec 1st  9am – 3pm
All applications are in pdf format.  Need a copy of Adobe Reader?  Click here for download.